Monday, November 6, 2017: LFK at 9:00 –   WORD PORTLAND
Monday, May 1, 2017: Napa bar and art gallery, Prokopská 296/8 Mala Strana, Prague.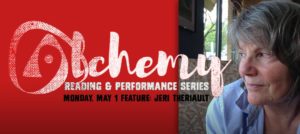 What a fun night! Meeting old friends and new. I featured at Alchemy more than 10 years ago when I was living in Prague. Welcome home!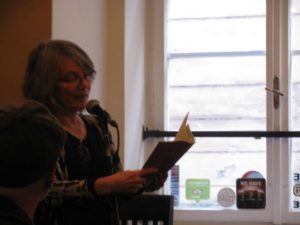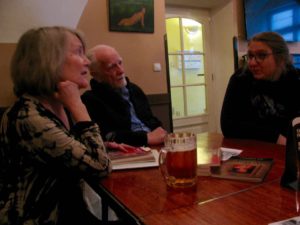 Friday, April 14, 2017: Th
The Portland Museum of Art hosts ArtWord! More than 30 poets will read poems inspired by particular works of art at the PMA.
I'll read poems inspired by Louise Nevelson and David Driskell.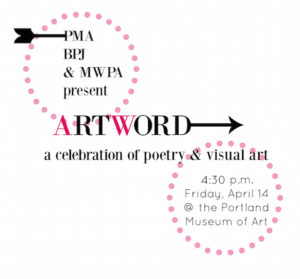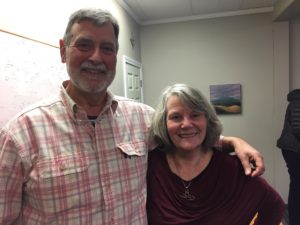 Saturday, March 4, 2017: BOOKS IN THE BROOK in Westbrook. Once again I am reading with my friend and Colby classmate, Dick Cass.
Saturday, January 28, 2017 I'll be reading at THE LOCAL BUZZ in Cape Elizabeth. My co-reader will be the amazing Dick Cass, author of Solo Act, first installment of the Elder Darrow mysteries.  
Friday, December 2, 5:00 – 8:00 p.m. Wrapping with the Authors
Get your books signed and wrapped by notable Maine authors & illustrators! Enjoy a 10% discount on any book purchased from one of the featured authors the night of the event.
John Babin: Henry Wadsworth Longfellow in Portland: the Fireside Poet of Maine
Becky Chase: Downeast Daydream: A Maine Coloring Vacation(coloring book)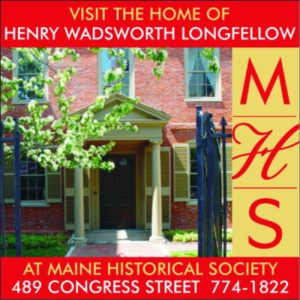 Paul Ledman: Walking Through History:Portland on Foot;              Steve Luttrell: Plumb Line (poetry); Meg North: Daniel's Garden / The Heart of a  Lie / The Curtain Falls: Ron Romano: Early Gravestones in Southern Maine: The Genius of Bartlett Adams; Jeri Theriault: Radost, My Red (poetry)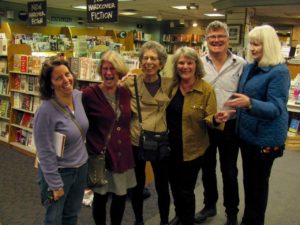 October 6, 7:00.  Longfellow Books in Portland's Monument Square with fellow Moon Pie poet, Duff Plunkett.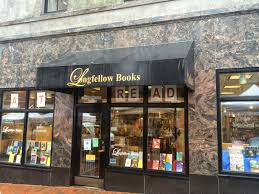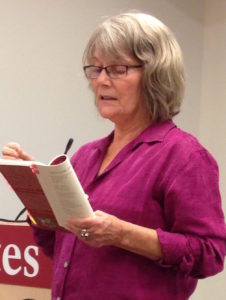 Sept. 29, 6:30-7:30. At Bates with Rob Farnsworth. Commons 211, the Renyi Meeting Room.