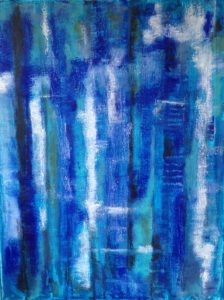 I did this piece in Prince Edward Island, August, 2017.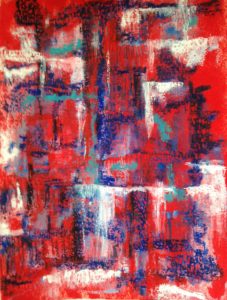 ---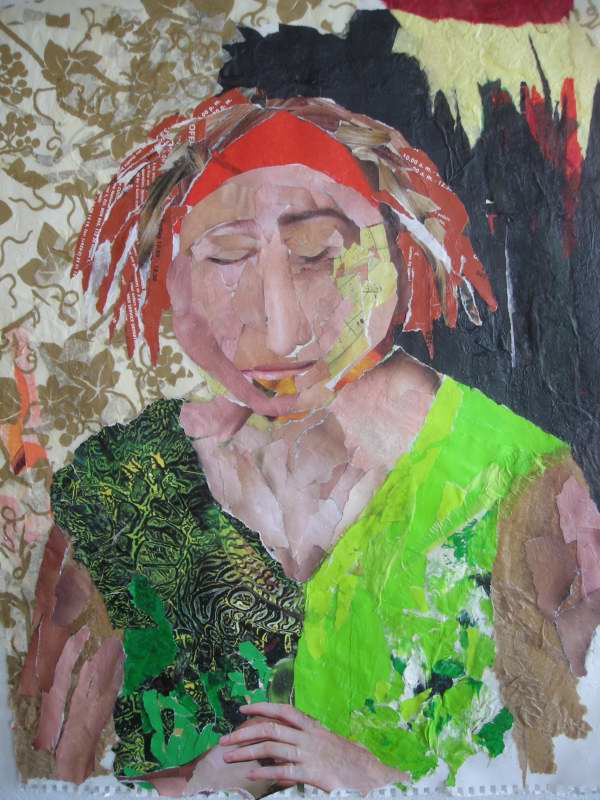 Another PEI piece. I had a lot of fun with texture and blending.
I think of "Rosemary," as praying or meditating, though the model (serene and looking down) was actually knitting.
---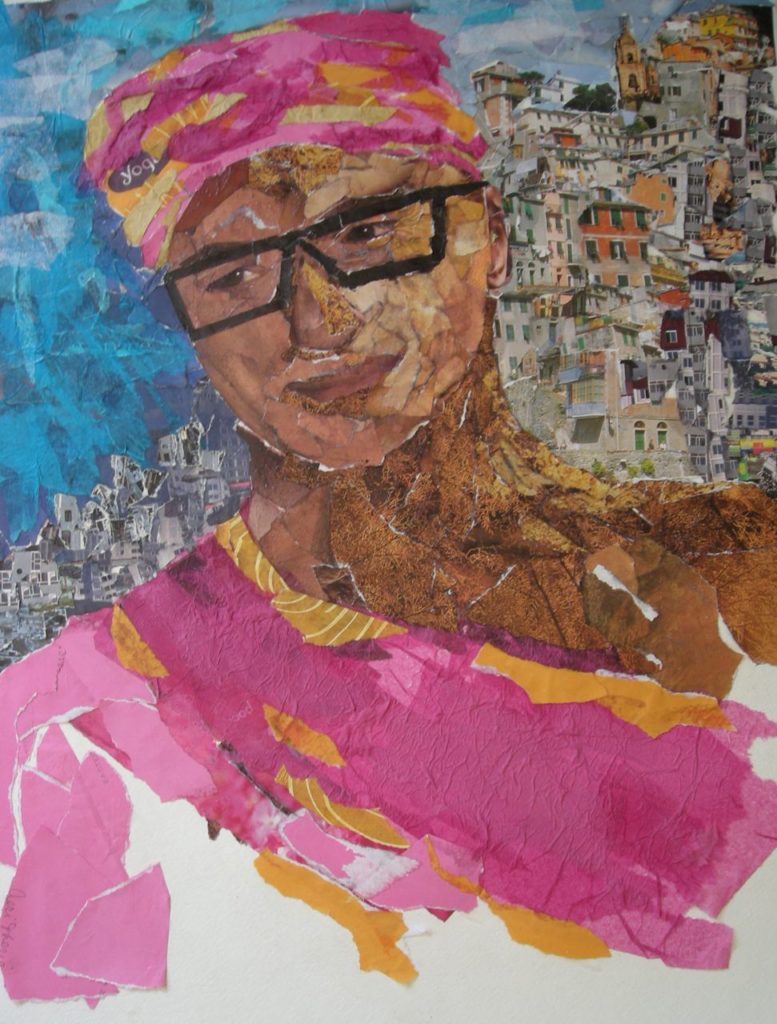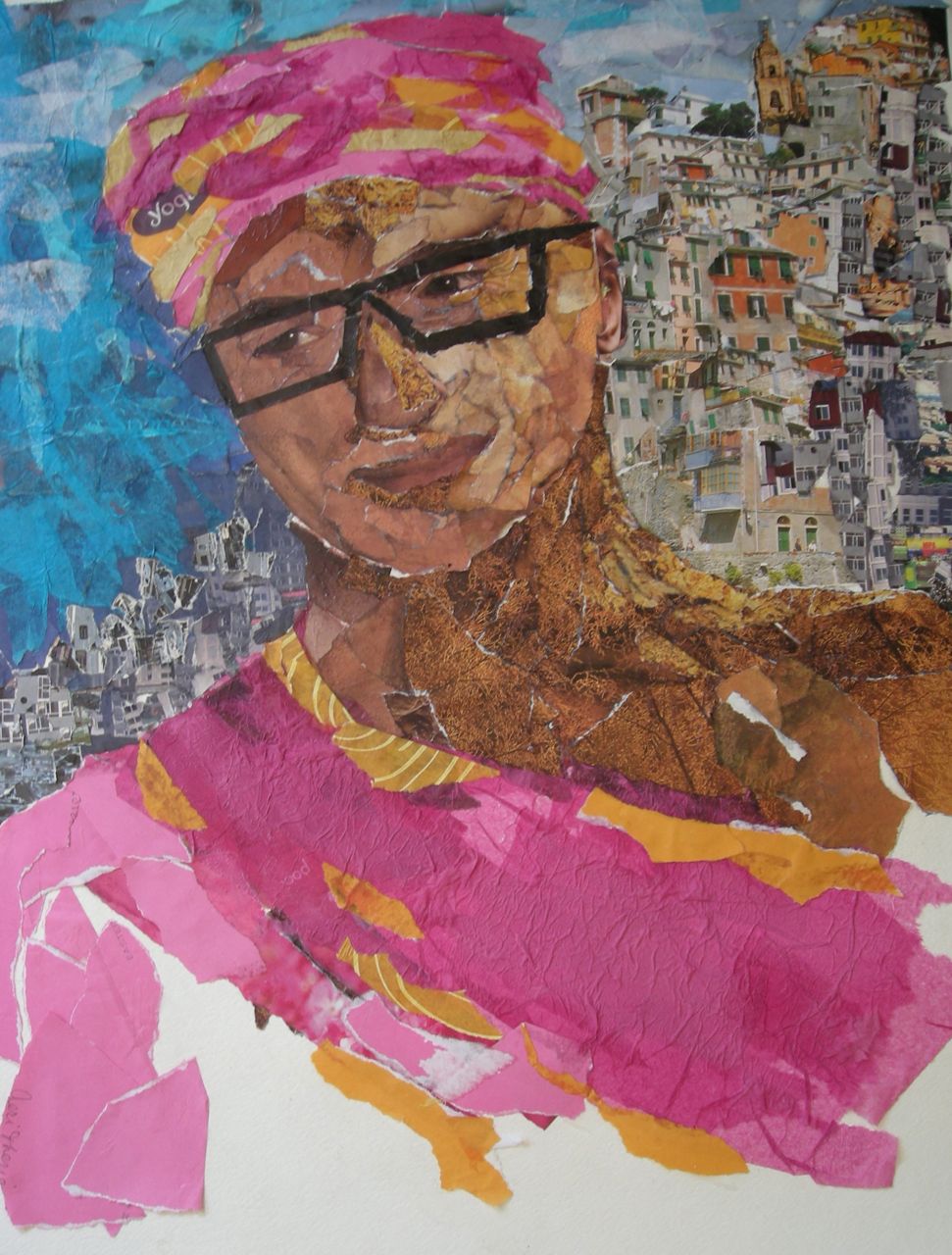 My portraiture collages are anchored in narrative. "Robert in the East" is a good example. The model's decision to wear a turban inspired me to build a vaguely eastern city behind the figure.
For the "cityscapes" I've gone searching for urban images."Fractured City" originates from a 1970 National Geographic spread on Rome.
---
Fractured City
For the purely abstract pieces, I try to open myself to the suggestion of color and texture as I rip papers. Both the shape of the torn pieces and the negative space play a role in these collages. I name these abstractions when I see what emerges from my play.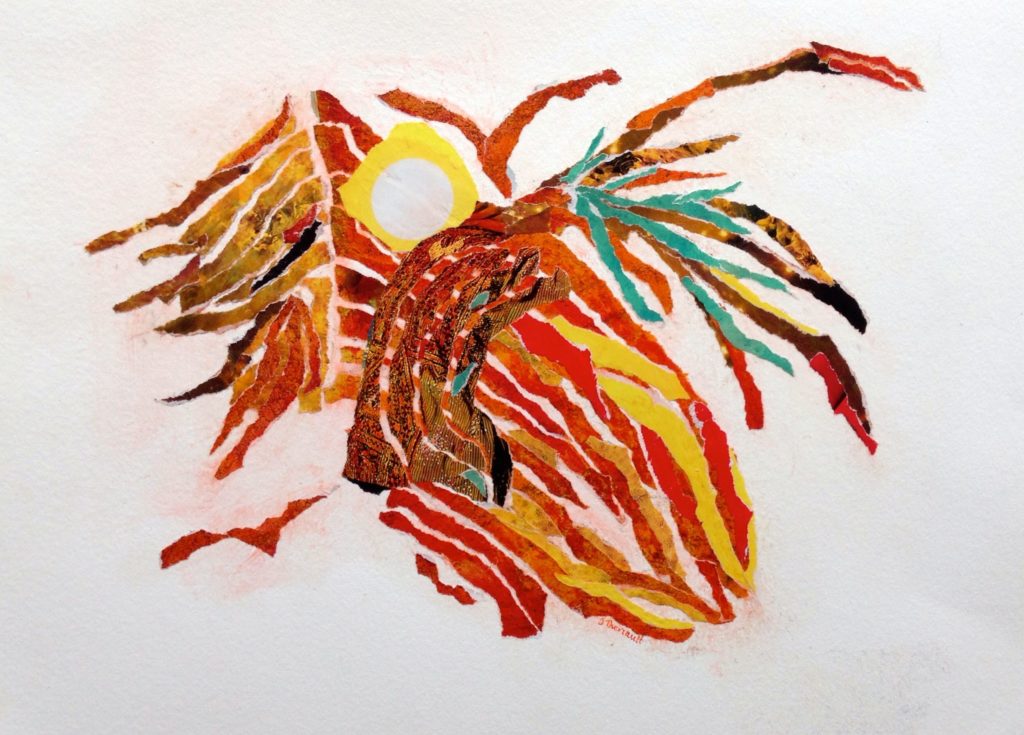 Fish
red sun